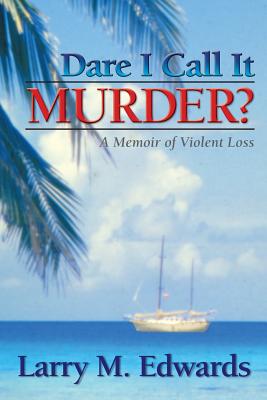 Dare I Call It Murder? - A Memoir of Violent Loss (Paperback)
Wigeon Publishing, 9780985972837, 314pp.
Publication Date: July 9, 2013
Description
Larry Edwards unmasks the emotional trauma of violent loss as he ferrets out new facts to get at the truth of how and why his parents were killed.

In 1977, Loren and Joanne "Jody" Edwards left Puget Sound aboard their 53-foot sailboat Spellbound, destined for French Polynesia. Six months later they lay dead aboard their boat in the middle of the Pacific Ocean, with their 20-year-old daughter unconscious and bleeding from head wounds.

The FBI named Larry's younger brother as the prime suspect in its murder investigation. But federal prosecutors never indicted him, leaving the case unresolved.

In Dare I Call It Murder?, Larry deciphers a maze of contradictory witness statements and to tell the untold story and get at the truth of his parents' deaths.
Advertisement