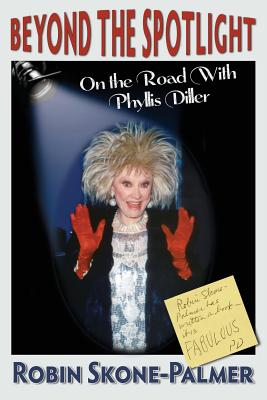 Beyond the Spotlight (Paperback)
On the Road with Phyllis Diller
Wigeon Publishing, 9780985972882, 286pp.
Publication Date: April 1, 2013
* Individual store prices may vary.
Description
As Robin Skone-Palmer approached the mansion on Rockingham Avenue one hot September afternoon, she didn't know what to expect. "Ask for Phyllis Diller," the employment agent had said. Curious as much as nervous, she studied the beautiful house. Three-and-a-half hours later, she walked away wondering if she'd just stepped into Alice's Wonderland. Plane travel, foreign countries, celebrities, and television studios became part of everyday life-from "This Is Tom Jones" in London to the Glass Festival in Elwood, Indiana. They shared raucous laughter, mind-numbing boredom, and occasionally absolute terror. The work relationship became a friendship that lasted to the day of Phyllis's death at that same Rockingham mansion in Brentwood. Join Robin beyond the spotlight, on the road with Phyllis Diller, as she recalls her days working as a personal secretary for the beloved, ground-breaking comedienne. After leaving Diller's employment, Skone-Palmer became a "Diller Dustbiter," a term Diller coined to affectionately describe her favorite former employees. The comedienne even endorsed the memoir (before she died), writing on one of those sticky notes she had used so often: "Robin Skone-Palmer has written a book-it is FABULOUS " Diller's son Perry also endorsed the book, saying: "I laughed a lot. What a wonderful, insightful, bright observation of a another time and place. You are kind and fair. Thank you for your service to my mother.