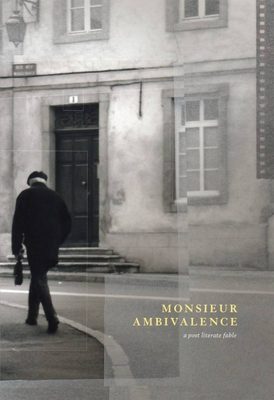 Monsieur Ambivalence (Paperback)
A Post-Literate Fable
If SF Publishing, 9780985977313, 257pp.
Publication Date: October 1, 2013
* Individual store prices may vary.
Description
Fiction. >2014 Finalist Award in the GENERAL FICTION/NOVEL category of the 2014 Next Generation Indie Book Awards Set in a village in central France, an American man attempts to sit quietly in a room by himself for one hour, a method promoted by the 17th century philospher Blaise Pascal as the prescription for all mankind's ills. Tempted by almost everything--fine wines, the grandeur of French cuisine, the beauty of the countryside, our hero soldiers on in pursuit of his special brand of solitude and uncertainty, despite the distractions of neighbors and a highly intelligent female companion.

..".a narrative of literary beauty and philosophical depth "--Renate Stendhal, LAMBDA Award-winning writer and editor

"Fuller makes something wonderful here, out of almost nothing: the attempt to sit quietly in a room alone for a least one hour. That he does so in a small village in the middle of France makes it all the more remarkable. Nothing will get in the way of his journey...not love or friendship, not fine wine or cigarettes, not Marcel Duchamp or the grandeur of French cuisine. Lovable and exasperating, a courageous weakling, MONSIEUR AMBIVALENCE is a friend to all of us who cannot seem to live with ourselves, but who cannot stop hoping to believe that someday we can."--Jean-Pierre Bezoux.
or
Not Currently Available for Direct Purchase