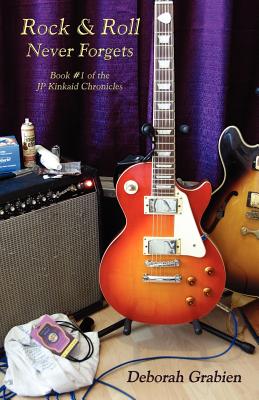 Rock & Roll Never Forgets (Paperback)
Book #1 of the Jp Kinkaid Chronicles
Plus One Press, 9780986008535, 294pp.
Publication Date: August 22, 2012
Other Editions of This Title:
Hardcover (7/8/2008)
* Individual store prices may vary.
Description
The last thing the members of Hall of Fame rock & roll band Blacklight need to hear is that ruthless tabloid biographer Perry Dillon is planning a tell-all history of their group. The issue hits hardest for English ex-pat guitarist JP Kinkaid; with his history of heroin addiction and deportation, his estranged wife, and his long-term relationship with a girl he met when she was a teenager, JP has the most to lose. Dealing with his multiple sclerosis doesn't make things any easier. When he sits down with Dillon, JP's main concern is to preserve both his own privacy and that of Bree Godwin, his fiercely protective longtime girlfriend. But it's obvious from the first question that Dillon is digging deep. And he's not planning to stop until he hits rock bottom. Dillon's looking for trouble, the kind of trouble that garners publicity and sells books. What he finds is the kind of trouble someone will go to any length to cover up, and that includes murder.