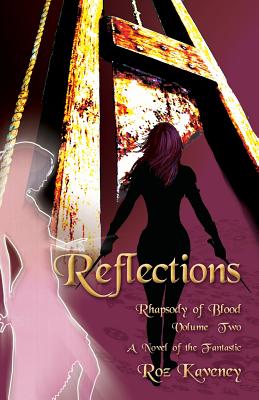 Reflections - Rhapsody of Blood, Volume Two (Paperback)
Plus One Press, 9780986008573, 328pp.
Publication Date: November 15, 2013
* Individual store prices may vary.
Description
Two Women - and the workings of Time and Fate Mara, tasked since the dawn of history with destroying those who use the magic of killing and torture to become as gods. Emma, who with her ghost lover Caroline fights smaller evils on the streets of modern London and LA. What is the connection between these two? Apart from all the people they seem to know in common - the sorceress Morgana, the cockney spymistress Polly, the god Jehovah - they have the same enemies. In the streets of Paris and London, the mountains of Afghanistan and a dusty car park in Iraq, these two dangerous witty women confront thugs, magic assassins, zombie gods and some of the worst villains in history, with allies that include Voltaire, the Duchess of Devonshire and a Yorkshire jihadi with serious demolition skills. Reviewers said that RITUALS was one of the most exciting fantasy debuts of 2012. REFLECTIONS is its worthy successor. RITUALS also received Honor List recognition for the 2012 James Tiptree Jr. Award, and was shortlisted for the 2013 Crawford Award.