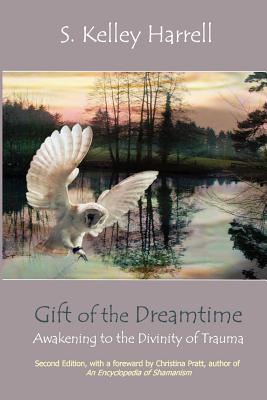 Gift of the Dreamtime (Paperback)
Awakening to the Divinity of Trauma
Soul Intent Arts, LLC, 9780986016516, 150pp.
Publication Date: July 19, 2012
* Individual store prices may vary.
Description
With a foreward by shaman Christina Pratt, in the revised second edition of this bestselling fantastical memoir, Kelley Harrell chronicles a modern shamanic journey from pain, to healing and accepting a calling to work as facilitator of soul healer for others. Groundbreaking at the time of its first publication in 2004, still no other modern shamanic work shares an experience of soul healing told from within the shamanic narrative, bringing relatable and credible insight to contemporary soul healing. Through that rare glimpse into her experiences traversing the spirit world, Harrell's story becomes the reader's adventure. Not always easy to read, there are unflinching passages examining hurtful childhood memories, confrontations with overzealous spirit guides, and challenging personal obstacles she must overcome in order to heal.
About the Author
Kelley Harrell is an author and modern shaman in North Carolina. A lifelong intuitive, she has worked with a local and international client base since 2000. She holds a Masters in Religious Studies, and is an ordained interfaith minister. She honors the paths of animism and Seior, and works closely with the Elder Futhark Runes and divine Nature Spirits of eastern North Carolina. Her shamanic practice is Soul Intent Arts, and she is vigorously involved with the worlds in and around her.