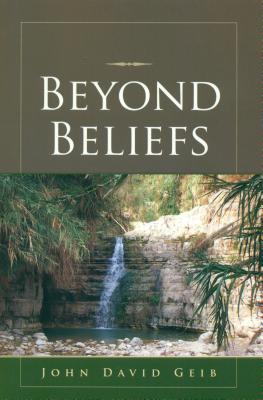 Beyond Beliefs (Paperback)
Oliver House Publishing, 9780986025006, 152pp.
Publication Date: October 30, 2013
* Individual store prices may vary.
Description
Many people with a postmodern perspective are sincerely seeking their personal truth. In their search, they have rightly opened the door into personal, subjective experience as a legitimate way for humans to discover personal truth. For me, this means Our Present Time is a time to return to the experiences, beyond words, pointed to in the original writings of the first followers of Jesus. I describe in this book some personal, subjective experiences of my own. Those authors frequently describe their experiences of Jesus as just that, experiences beyond words. Ironically, they used words to point to experiences that are beyond words to describe. This book of words is for all of us who are seeking for more than just words.
About the Author
John David Geib has been an educator in academic and continuing education enterprises in the United States, Africa, and Thailand. He was formally educated at Oxford Graduate School in Tennessee (D.Phil. in religion and society), and has an MA in biblical exposition from the Talbot School of Theology, Biola University, La Mirada, California; a BA from Malone College, Canton, Ohio. From 1985 to 2003, he served as assistant professor of biblical studies at Malone University, Canton, Ohio. He was Alumnus of the Year in 2009 at Malone University, and was listed three times in Who's Who among American Teachers. Since 1986, Dr. Geib has given over 1,000 presentations in churches, conferences, and social contexts under Ezra Enterprises LLC and The Logos Institute, educational enterprises that promote Christocentric knowledge in society.
or
Not Currently Available for Direct Purchase