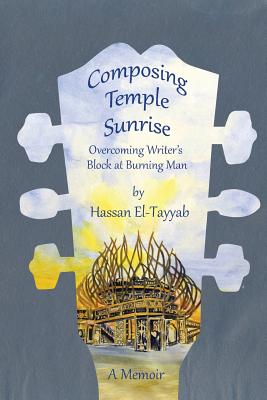 Composing Temple Sunrise (Paperback)
Poetic Matrix Press, 9780986060069, 202pp.
Publication Date: July 1, 2016
* Individual store prices may vary.
Description
This is a memoir by musician Hassan El-Tayyab and recounts his trip across the US looking for that elusive muse. He arrives in Berkeley and hooks up with a group creating a metal sculpture called Fishbug. They go to Burning Man in the Nevada dessert and here he writes the musical piece Temple Sunrise. Hassan is a musician singer/songwriter with his group America Nomad. This is a book of travel, personal exploration, community, and that elusive finding of the creative source. A beautiful song comes of this journey as well as a beautiful, insightful book. Hassan El-Tayyab is an award-winning singer/songwriter, author, teacher, and cultural activist currently residing in San Francisco, California. His critically-acclaimed Americana act American Nomad performs regularly at festivals and venues up and down the West Coast and beyond. In addition to performing Hassan is also a music educator, having taught songwriting and guitar classes for the Freight and Salvage and The East Bay Center for the Performing Arts. Hassan has also been a guest lecturer on song writing at the University of California, Berkeley.