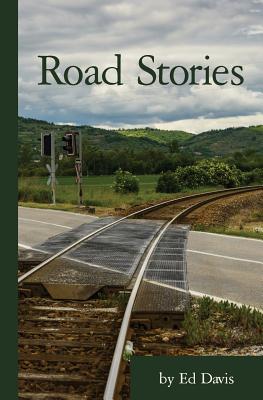 Road Stories
Paperback

* Individual store prices may vary.
Description
"His writing shines in descriptive passages, showing his love of travel and landscapes . . ."
--Publishers Weekly
In 1972, Ed Davis, like many in his generation, felt the call of the road. Unlike most, Davis rode freight trains. He caught rides on-the-fly, slept in hobo jungles and dodged railroad security across the Pacific Northwest and Canada. And like Jack Kerouac and Jack London before him, Davis wrote about what he saw.
For the next four decades, whether catching freights, trekking the Sierras, visiting an old friend in prison or attending a presidential inauguration, Davis took to the road whenever possible. Written in freight cars and truck stops, hotel lobbies and high mountain camps, Road Stories will take you places you've never been.
Join Davis working in an African hospital in a country on the verge of collapse. Spend a week exploring the remote paths of the Peruvian Andes. With a keen eye, he describes the seemingly mundane details of bus travel, and the feel of the warm prairie breeze blowing through an open car window at night.
Davis's travel tales resonate with readers because, as he says in the Forward, "We spend our lives on the road." Told with honesty and humor, Road Stories makes you want to hop a fast freight for parts unknown. Just watch out for the railroad bulls.
Wedgewood Press, 9780986069710, 210pp.
Publication Date: December 14, 2013
About the Author
Ed Davis first felt the magic of travel forty years ago, when he slipped past railroad security and onto his first freight train. When he's not traveling, Ed lives in Northern California with his wife, Jan. His semiautobiographical hobo novel, The Last Professional, is scheduled for publication in 2014.