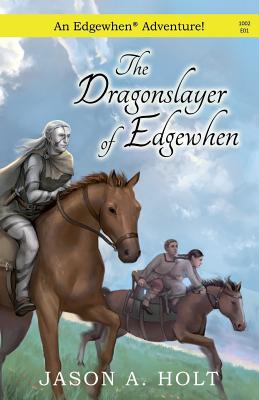 The Dragonslayer of Edgewhen (Paperback)
Jason A. Holt, 9780986071713, 306pp.
Publication Date: March 13, 2014
* Individual store prices may vary.
Description
Danwel's girlfriend wants him to show some ambition, get rich, marry her, and slay the dragon that threatens to devour their village. Danwel really likes plowing. But that dragon could be troublesome, so Danwel is off to seek help from the world's only dragonslayer. Will he learn any dragonslaying tricks in time to save his village? Or will he be distracted by a lovely, adventurous stranger? Dragonslayer is a heroic farm-boy adventure story set in the fantastic world of Edgewhen. You will meet farmers, millers, boatmen, beastshapers, and striped-skinned, horseback-riding, spear-wielding, folk-singing nomads. And there might even be a dragon. Or two. * * * The Dragonslayer of Edgewhen is the first novel set in the fantastical world of Edgewhen. Each novel in the series is a stand-alone adventure story.
About the Author
Jason A. Holt has a Ph.D. in mathematics, he's fluent in Czech, and he lives on a remote Montana cattle ranch. In other words, he is well qualified to write fantasy novels.