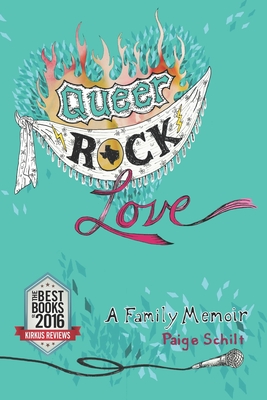 Queer Rock Love (Paperback)
A Family Memoir
Transgress Press, 9780986084430, 226pp.
Publication Date: August 13, 2015
* Individual store prices may vary.
Description
What happens when an introverted feminist academic tosses off her big black nerd glasses and succumbs to a brutal crush on a hard-rockin' Texas boygirl? Paige Schilt's journey introduces her to Southern belles, singing sperm donors, gay evangelicals, and tattooed sub-cultural kinfolk. A unique tale of family, illness, and resilience, Queer Rock Love reminds us that our trials and tribulations can sometimes become powerful sources of community and connection.