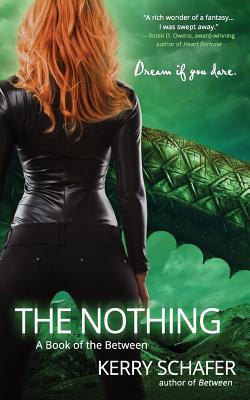 The Nothing
A Book of the Between
Paperback

* Individual store prices may vary.
Description
Vivian has one chance to save the worlds, but it could cost her everything... In Wakeworld, a mysterious illness is killing healthy people in their sleep. While doctors and world leaders scramble to determine the source of the epidemic, Vivian Maylor travels through an increasingly unstable Between on a quest to stop it. She already knows the source of the disaster: Aidan the dragon queen has poisoned the dreamworlds. Every time a dreamworld dies, any dreamer caught up in that dream dies too. Much as Vivian despises the dark magic of the Sorcieri, they hold the secrets she needs to be able to pursue Aidan through the locked gates into the Forever. She has one chance to save the worlds-if she can persuade the Sorcieri to share their secrets, and if she is willing to sacrifice everything she loves...
Kerry Schafer LLC, 9780986120206, 326pp.
Publication Date: March 29, 2015