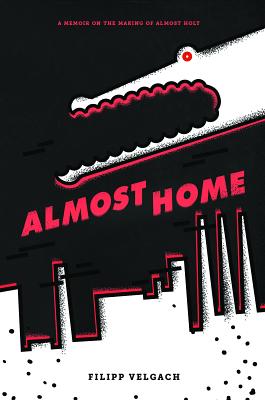 Almost Home (Paperback)
Animal Media Group LLC, 9780986148927, 175pp.
Publication Date: June 1, 2016
* Individual store prices may vary.
Description
"Steve Hoover's timely Almost Holy is a vivid portrait of a controversial Ukrainian minister and activist who rescues young addicts and street people and campaigns for their rights, against a backdrop of economic despair and brutal cynicism." --Mike Hale, the New York Times, April 14, 2015 The "Almost Holy" documentary hero, Gennadiy, an iconoclastic pastor and vigilante, Filipp spins into an alternate universe, tasting the life that, if he never immigrated, could have been his own. But as the crew is met with the danger and unrest of the city, Filipp must re-color the memory of a world he once called home.
About the Author
Filipp Velgach: Filipp Velgach was born in Vladikavkaz, Soviet Russia shortly before the USSR collapsed. In 1994, he immigrated with his parents to Chicago, where he was raised in a Russian community on the city's Northwest side. Filipp holds degrees in history and education from Carnegie Mellon and Purdue