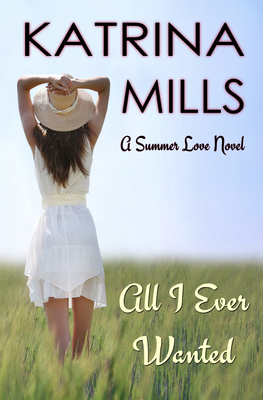 All I Ever Wanted (Summer Love #1) (Paperback)
City Owl Press, 9780986251658, 292pp.
Publication Date: May 3, 2016
* Individual store prices may vary.
Description
Eat a stick of butter or return to her hometown? School teacher, Kinsley Bailey, would rather risk the caloric overload. Staunton, Virginia is laced in bad memories of a mentally ill mother, an estranged father, and the first boy who broke her heart. Yet the news of her father's death has forced her return to the nightmare. Now in the heat of the summer, Kinsley's left unraveling the mysteries surrounding a house, an antique gun collection, a flabby basset hound, and a safety deposit box that no one in the family wants to discuss.
After a series of tough breaks, army soldier, Bastian Harris, desires the serenity of small town life in Staunton. Even with women signing up for his shooting courses and emphasizing their desires for a different kind of target practice, he keeps his nose down and his gun in his holster. Yet when a certain auburn-haired blast from the past comes blazing into his shop to sell her dead father's antique gun collection, he might have to reconsider the tranquil life and take up arms for the one woman he never could forget.