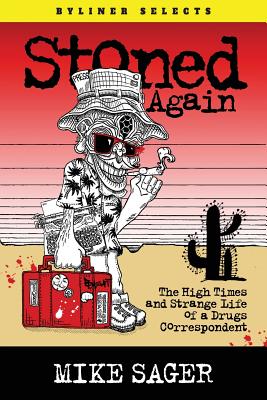 Stoned Again
The High Times and Strange Life of a Drugs Correspondent
Paperback

* Individual store prices may vary.
Description
"In Stoned Again, Mike Sager refers to himself as a "drugs correspondent," but that's legitimately humble smoke that belies what's really going on here. While there's plenty of weed, heroin, 'shrooms, and crack (not to mention plenty of Ricky James, bitch) in these pages, what is most evident on every page is the remarkable reporting, empathy, craftsmanship, and storytelling that have rightly placed Mike Sager among the journalistic legends of our time."
--Maximillian Potter, author, Shadows in the Vineyard: The True Story of the Plot to Poison the World's Greatest Wine

From the brutal days and nights of life inside a crack gang in Los Angeles, to the artistic miseries of young heroin addicts on the ultra-hip lower east side of New York; from the Sonoran desert where Carlos Castaneda made his earliest shamanic discoveries, to the cell at Folsom Prison where the author first encountered the King of Funk, Rick James, to the modest headquarters of the Church of Realized Fantasies, where the Pope of Pot presided over the first highly organized marijuana delivery service, Stoned Again: The High Times and Strange Life of a Drugs Reporter takes you to places you didn't necessarily want to go on your own. But with Sager as your guide, you can't wait to head to the next destination.

Sager has been called "the Beat poet of American journalism, that rare reporter who can make literature out of shabby reality." Nowhere is that skill more in evidence than when he writes about the seamier sides of life. Kirkus Reviews called him "Virgil in the modern American inferno."

"Mike Sager is a journalistic icon and a literary force. A whole generation of writers has been shaped and guided by his work. This is a seminal collection by a master of the form."
--Wil S. Hylton, author, Vanished: The Sixty-Year Search for the Missing Men of World War II
Sager Group LLC, 9780986267970, 228pp.
Publication Date: April 21, 2015