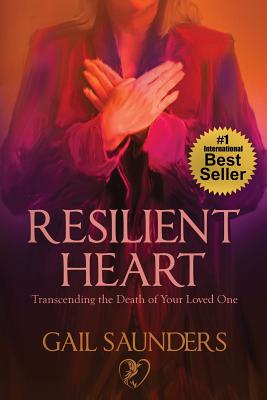 Resilient Heart
Transcending the Death of Your Loved One
Paperback

* Individual store prices may vary.
Description
Take a Deep Breath You WILL Get Through This There is Comfort, Support, and Hope for Your Shattered Heart. The death of your loved one has left you reeling, lost, and disoriented. Take my hand: I've walked this treacherous journey myself and within the pages of this book I will light your way and give you hope to survive this devastation. Through reading Resilient Heart(R) you will learn how to: -Navigate grief with knowledge, practical tips, and compassionate guidance -Alleviate the raw pain of your amplified emotions and difficult thoughts -Heal by expressing and honoring your loss and your loved one -Empower yourself by taking action to get out of the abyss -Find your way again and piece yourself and your life back together -Live wholeheartedly, not merely going through the motions In Resilient Heart(R), international bestselling author Gail Saunders shares her wealth of experience, hope, wisdom, and love from her heart so that readers can find the answers they are seeking to survive the trauma of grief. "Gail has the ability to express all sides of life and death. Through tears and laughter, her grace, spirituality, and courage shine through. She is quite remarkable in how she grew through her own mourning experience after the death of her beloved husband Frank. Now she sensitively guides others to do the same. This book is both inspirational and transformational." Russell L. McIntyre, Th.D., Professor of Medical Ethics, Rutgers University, NJ, Ordained Lutheran Clergyman. "Gail is a trailblazer in the transformation of grief. I've worked with grievers for more than twenty-five years and no one has mourned more creatively, soulfully, and completely. I encouraged her to write a book to inspire others." Marilyn Grosboll, Grief and Transition Coach.
Transformation Books, 9780986290114, 224pp.
Publication Date: January 3, 2015
About the Author
Gail Saunders, M.S., is a global "Resilience Catalyst," mourning mentor, and bestselling author. As an enlightened griever, Gail has helped patients and their families cope with dying and grief through her work as a volunteer for hospice. For more information on how she can help you find your Resilient Heart(R) visit www.GailSaunders.com.