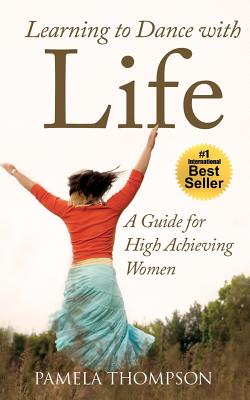 Learning to Dance with Life
A Guide for High Achieving Women
Paperback

* Individual store prices may vary.
Description
How to Let Go of constantly "doing" and "giving" and Create a Healthy Life YOU Design and Love

Do you often push through fatigue to finish that one last thing, rather than listening to your body and taking a break? Do you crave guilt-free time with family and friends without that "to-do" list nagging you in the back of your brain? Do you always give 110 percent?

If you can relate, chances are you are a High Achieving Woman.

Learning to Dance with Life includes seven keys and proven tools and practices to support women to transform their lives from constantly "doing" and "giving" to healthy, balanced lives THEY design and love. It emerged from the author's own experience of almost burning out, and includes intimate stories from her personal life, and tools she has used herself and with clients around the world, as a coach and consultant.

This book is for you if:

* You give more than receive
* You do more than be; and
* You are tired of living life on a treadmill and feeling like you can't get off.

You will:

* Discover some attributes of High Achieving Women
* Explore the costs of constantly doing and giving
* Design your own vision of work-life balance
* Create a healthy balanced life that works for you
* Experience less stress, increased energy, focus, clarity, passion and contentment.

The tools and strategies are backed up by evidence from neuroscience, eastern psychology and the health-promoting and healing benefits of the arts. The link to a companion workbook/coaching program is provided.

A valuable "go to" resource especially for High Achieving Women who are committed to positive change in their lives and in the world. Click the "Buy Now" button and start reading today.

Transformation Books, 9780986290138, 168pp.
Publication Date: August 5, 2015