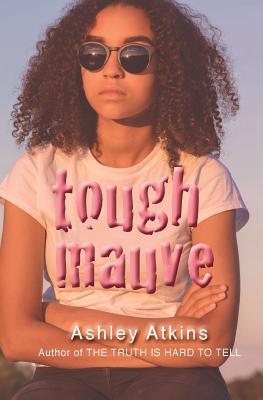 Tough Mauve
Paperback

* Individual store prices may vary.
Description
If there was one thing she'd learned, it was to act like she knew exactly what she was doing.Lulu never expected to lose her mom and Joe, but at least she still has a father.Except... he doesn't want anything to do with her.When she finds an unlikely home with her stepfather's sister, Lulu creates a simple, if transitory, existence for herself. Soon she is falling for Shane Devine, who may or may not have a thing for Madison Everly.But then local reporter Miranda Brooks goes missing, setting off a sequence of events that brings Lulu's father to town--whether she likes it or not.
Aea Media, LLC, 9780986290824, 324pp.
Publication Date: September 8, 2016
About the Author
Ashley Atkins is a former middle school teacher, police dispatcher, and fast food drive-thru attendant. She lives in Chapel Hill, North Carolina, with her shelter mutt. Atkins is a mother of three and is the author of the young adult novel Tough Mauve and the literary novel The Truth is Hard to Tell.