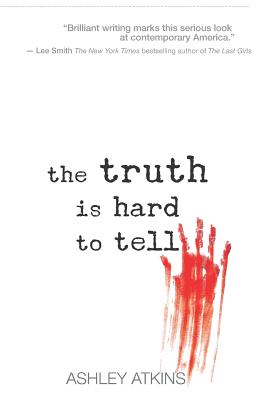 The Truth Is Hard to Tell (Paperback)
Aea Media, LLC, 9780986290831, 250pp.
Publication Date: February 7, 2018
* Individual store prices may vary.
Description
Jennie is a good person. Really. She tries so very hard to be a godly woman, loving mother, attractive wife, attentive neighbor and dutiful sister, stepmother, daughter, and aunt. The problem is that everyone keeps getting in the way of her success. If it weren't for circumstances and, well, people, she could be just about perfect. Echoed by the fall of the Twin Towers, Jennie's world comes crashing down as she tries to make sense of her projections and preconceptions. Sadly, heroic action does not always follow good intentions. The Truth is Hard to Tell is set in Charleston, SC, in September of 2001. Within the matryoshka structure are the interrelated stories of eight characters. "Brilliant writing marks this serious look at contemporary America." -Lee Smith, The New York Times bestselling author of The Last Girls.
About the Author
Ashley Atkins lives in Chapel Hill, North Carolina. She is a former schoolteacher, police dispatcher, and fast food drive-thru attendant. She is the author of the young adult novel Tough Mauve and the literary novel The Truth is Hard to Tell. Find out more at theashleyatkins.com.