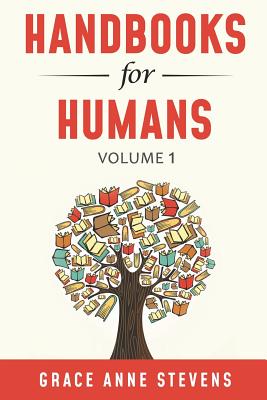 Handbooks for Humans, Volume 1
Learn to Manage Your Attitudes in All Your Relationships
Paperback

* Individual store prices may vary.
Description
In the traditions of Life's Little Instruction Book, Everything I Need to Know I Learned in Kindergarten, and the Messiah's Handbook, Handbooks for Humans will provide you guidelines to help make you a better person, and learn to manage our attitudes in our relationships with ourselves and others.You probably wish you were given instructions for living at birth. Because, the truth is, being human isn't easy. Now, by putting in the effort, working with the guidelines in the Handbook for Humans, Volume 1, there is a path forward that makes it easier. You could probably read this book in a matter of minutes, glean some helpful insights, and toss it aside...or pay attention to each guideline, reflect, go more deeply inside, and do some work. As a reward, you can learn to articulate your feelings, thoughts, beliefs, and experiences which in turn create your attitudes. Your attitudes affect every interaction you have in this world. As one of the guidelines teaches us, Never stop learning.It's never too late to be a better human.Handbooks for Humans, Volume 1 provides a platform for personal work and sharing, making it perfect for individuals, couples, and families.
Graceful Change Press, 9780986300356, 222pp.
Publication Date: November 19, 2018