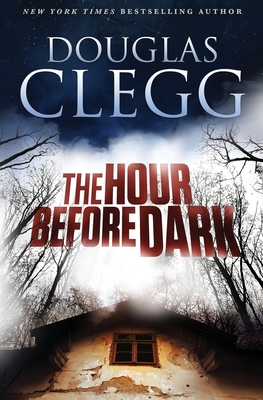 The Hour Before Dark
Paperback

* Individual store prices may vary.
Other Editions of This Title:
MP3 CD (11/24/2015)
Description
Home is where the Haunt is..
From
New York Times
bestselling and award-winning author Douglas Clegg comes a riveting supernatural thriller of dangerous secrets within a haunted family. After the brutal murder of a loved one, Nemo Raglan must return to the New England family he thought he'd escaped for good...and the shadowy home called Hawthorn. As Nemo unravels the mysteries of the past and a terrible night from his childhood, a dark presence makes itself known on Burnley Island.
PRAISE FOR THE HOUR BEFORE DARK
"Douglas Clegg has become the new star in horror fiction, and The Hour Before Dark is his best and most exciting novel to date. This is pure imagination, and it is wearing speed skates." - Peter Straub, author of Ghost Story and, with Stephen King, The Talisman."...An eerie psychological tale of supernatural horror that builds suspense gradually as the characters slowly peel back the layers of their past and face the terrors of their shared childhood. Clegg approaches horror with a stark and vital simplicity that is utterly convincing. Fans of Stephen King and Dean Koontz will appreciate this atmospheric gem." - Library Journal"Suspenseful and relentlessly spooky, told in economical prose yet peopled by characters as fully realized as one's own blood kin, this is at once the most artful and most mainstream tale yet from one of horror's brightest lights." - Publishers Weekly, Starred Review
Read More from Douglas Clegg
NeverlandThe Children's HourGoat DancePurityDark of the EyeThe WordsWild ThingsNightmare HouseBad KarmaRed AngelNight CageMischiefThe InfiniteThe AbandonedThe NecromancerIsisThe Hour Before DarkYou Come When I Call YouNaomiThe Nightmare ChroniclesBreederThe AttractionThe Halloween ManNight AsylumLights OutFunerary RitesDinner with the Cannibal SistersAfterlife.
Alkemara Press, 9780986350832, 348pp.
Publication Date: October 19, 2016
About the Author
Douglas Clegg is the New York Times bestselling and award-winning author of more than 35 books, including Neverland, The Children's Hour, and You Come When I Call You. He is married and lives near the coast of New England.