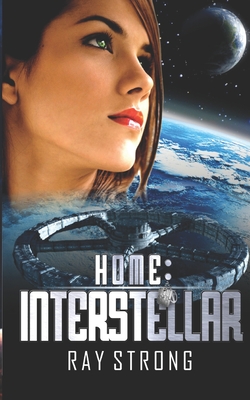 Home (Paperback)
Interstellar
Impulse Fiction, 9780986359910, 354pp.
Publication Date: September 4, 2015
* Individual store prices may vary.
Description
In 2177, twelve-year-old Meriel Hope solo-jumped into Procyon System with a ship full of dead people aiming straight for Enterprise Station.

"Great Story Great World Building ... engrossing and entertaining, and a plot full of twists and turns... awesome world building and character arcs... " ***** Madhavi Ghare (Goodeads)
Murdered parents and a busted spaceship, that's what pirates left to Meriel and the orphans from LSM Princess. But pirates didn't exist, and for the space stations, that defined her as crazy.
After ten years of flashbacks, nightmares, and compulsory drugs, Meriel's past will not stay buried. While searching for a mythical sanctuary called Home, she trips alarms that protect the killers ... and the biggest secret in human history.

Meriel has only days to untangle the mysteries surrounding her parents' death or face her own. What she finds can save the far-stars from destruction, but it makes the orphans targets.

Again.

And this time they will not escape.

"...a pilgrimage with a haunted and haunting female character who combines strength and grace in a way that instantly wins the reader over to her perspective and her values, her every cause." -- Writer's Digest

"Reminiscent of Ray Bradbury, early Heinlein, or Alan Dean Foster. Characters who are realistic, not perfect..." ***** Norma Mason (Goodreads)