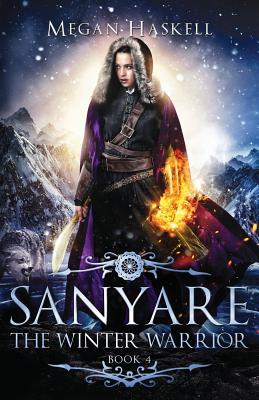 Sanyare (Paperback)
The Winter Warrior
Trabuco Ridge Press, 9780986408380, 352pp.
Publication Date: August 1, 2018
Other Editions of This Title:
Paperback (6/4/2017)
Paperback (5/6/2015)
Paperback (9/6/2016)
* Individual store prices may vary.
Description
Her choice won the war, but may have cost her future...
Rie should be praised as a hero. She won the Battle of the Arches and stopped the next Great War. Instead, she's hiding out under the strict watch of her mentor, Lord Garamaen Sanyaro.
But when Sanyaro's own past comes back to haunt him, they must journey into the hostile territory of the Winter Realm to bring an old enemy to justice. Will she be able to stop the terror before lives are lost? Or will the choices of the past demand an even greater sacrifice?
Sanyare: The Winter Warrior is the thrilling fourth installment in The Sanyare Chronicles. If you like fast-paced action-packed fantasy with kick-butt heroines, snarky sidekicks, and spectacular magic-fueled fireballs, you'll love this book