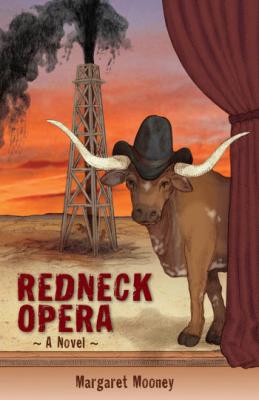 Redneck Opera (Paperback)
A Novel
Kiddrose Publishing, 9780986415005, 288pp.
Publication Date: September 15, 2015
* Individual store prices may vary.
Description
Redneck Opera is a sweeping tale about an East Texas oil boomtown. The discovery of oil in the 1930s and 1940s transformed sleepy farm towns into hotbeds of greed and corruption. Redneck Opera tells the story of one such town, Bullard, where Junior Peck arrives fresh from a difficult childhood. Here to seek his fortune and respect, Junior, like other outsiders, preys upon unsuspecting locals, swindling everyone from dirt-poor cotton farmers to his wife Priss. His wildcatter escapades, social events at the local country club, stolen oil wells, and fake investment schemes portray the sordid realities that ushered in the petroleum age.
Praise For Redneck Opera: A Novel…
"Mooney casts a knowing and amused eye on the roughnecks, wildcatters, and swindlers who thrived in Texas oil fields half a century ago. They still do."
—Jan Reid
Author, Comanche Sundown and
Let the People In: The Life and Times of Ann Richards

"Margaret Mooney's debut novel is one flat-out hilarious romp. It's clever and reckless and is written with brio and grace. Fasten your seat belt and hold on to your Stetsons—this is one wild and bumpy ride, and there are turns that you won't see coming. This is a story so big, a tale so tall, it took the great state of Texas to hold it all in place."
—John Dufresne
Author, No Regrets, Coyote

"Hilarious tale of the early days of oil discovery and the men who would stop at nothing to get rich."
—M. G. Grana
2000 Willa Cather Book Award Winner

or
Not Currently Available for Direct Purchase