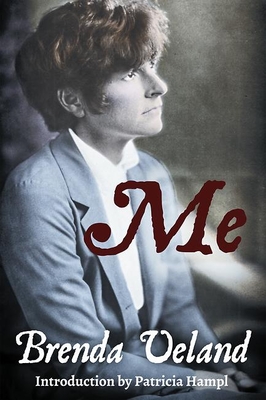 Me (Paperback)
A Memoir
Holy Cow Press, 9780986448034, 364pp.
Publication Date: December 6, 2016
* Individual store prices may vary.
Description
"With ME, Brenda Ueland wrote a true book and it is her masterpiece."--Patricia Hampl, from the introduction
In work, in play, in marriage, in bringing up her daughter, in her reading (she says she was much influenced by Van Gogh's letters), in the real pressure of experience, the author passed from adolescence to maturity and found her own way to fullness in life.
Brenda Ueland (1891-1985) was the author of three best-selling books: If You Want to Write, ME, and Strength to Your Sword Arm: Selected Writings (Holy Cow Press).
About the Author
Brenda Ueland was born in Minneapolis in 1891 and grew up there. For many years of her adult life she lived in New York, working mostly as a freelance writer and disliking her work. Returning to Minneapolis, she began to teach writing in various community settings in the Twin Cities. She said of herself that she was born on Lake Calhoun "in a happier time before automobiles." Brenda Ueland was the author of three books, If You Want to Write, ME, and Strength to Your Sword Arm, many articles and short stories, and was a long-time teacher of writing. She was knighted by the King of Norway and set an international swimming record (for over-80-year-olds). She lived by two rules: to tell the truth, and not to do anything she didn't want to do. She died in 1985 at the age of 93.