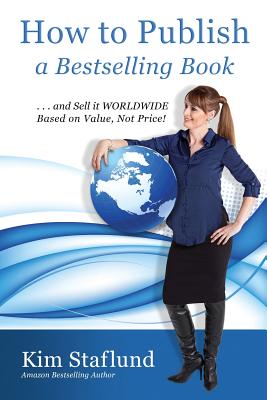 How to Publish a Bestselling Book ... and Sell It Worldwide Based on Value, Not Price! (Paperback)
Polished Publishing Group, 9780986486982, 172pp.
Publication Date: July 31, 2014
* Individual store prices may vary.
Description
Whether you're writing a fictional novel, a cookbook, or a "how to" book, publishing a book is a business venture. All authors are entrepreneurs. And the first thing every entrepreneur should ask himself or herself is this: Do I offer the best value in my field, or do I offer the best price? This is a vitally important question to ask of yourself before you begin the publishing process of your book. Why? Because, if you offer the best value in your field, you need to promote your business (and everything related to it ... including your book ) using value-based selling. You must include those extra details in your book that your competitors have ignored so that it will stand out from all of the rest. * eBooks * Paperbacks * Hardcovers * If you want to produce a book that presents you as an industry expert in your field, that book should be completed by an industry expert in the book publishing field. That's exactly what Polished Publishing Group (PPG) is; and this book is your priceless resource written by our own publisher and bestselling author, Kim Staflund, on how to prepare your book for publication and worldwide presentation. Buy your copy TODAY.