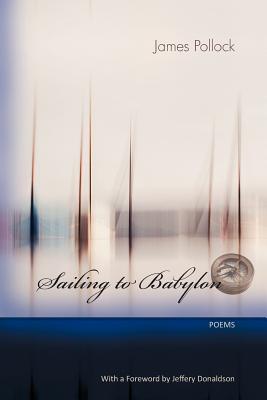 Sailing to Babylon
Paperback

* Individual store prices may vary.
Description
Poetry. SAILING TO BABYLON is the first full-length collection from James Pollock. These are poems of exploration and discovery of the self and the universal. Closer to home, there is the schoolboy fascination with the English teacher; the grandmother's old Bible; a Dantean-style extended account of a hiking adventure with a young son, fully realized in terza rima. Further out in time and geography, Pollock muses on figures from Canadian history--explorers Henry Hudson, David Thompson, and John Franklin; pioneering literary theorist Northrop Frye; and pianist Glenn Gould. Each of these quests has accompanying trials or triumphs. This is a collection full of surprises and pleasures, with a treasure-chest mapped for discovery in an image of the world / made small enough to hold inside the mind. A book that has the power to take you to the place / exactly where you always meant to go.

The metaphysics of the pause, the transition, the image: James Pollock has the Transtr mer instinct, but he plays the music in his very own key. These are haunting, deeply digested, nearly always surprising poems--Sven Birkerts.
Able Muse Press, 9780986533877, 80pp.
Publication Date: June 26, 2012