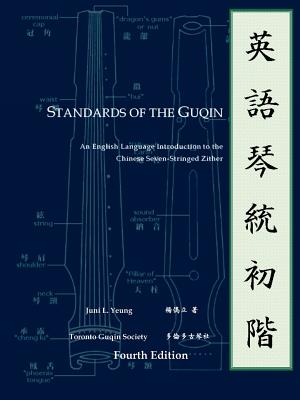 Standards of the Guqin
Paperback

* Individual store prices may vary.
Description
Standards of the Guqin is the first original textbook in English for the Chinese seven-stringed zither, traditionally favoured by scholars and clergy past and present. This book provides a holistic curriculum for students without prior knowledge of the Chinese language or culture, covering history, construction, technique, and critique of the musical tradition. The Fourth edition features a complete curriculum of Chinese music theory (including temperament and modality) and history in addition to performance, a chapter on the historical manuscript interpretation process known as dapu. All jianzipu fingering tablature and musical scores are digitally generated in high-resolution for quality legibility.
Toronto Guqin Society, 9780986622502, 202pp.
Publication Date: July 7, 2018