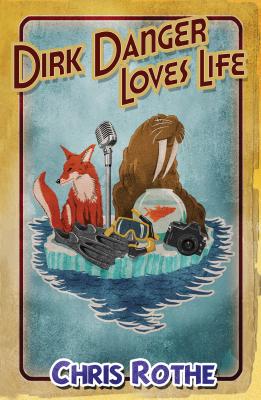 Dirk Danger Loves Life
Paperback

* Individual store prices may vary.
Description
Dirk Danger Loves Life, the debut novel by Chris Rothe, is a comedic tale of a sad little man who cannot function in any self-sufficient capacity. As his life swirls down the drain, serendipity provides a phone number that launches him into the world of Dirk Danger. I had walked through the door feeling like a little shit when Dirk had asked me from the kitchen how things had gone. It was getting late and he had started on dinner. I vandalized public property and yelled at a bum, I said. Dirk stopped stirring some pasta and looked at me blankly. I see... he said. So it went well then? What follows is a not-so-typical coming of age story involving scuba gear, terrible poetry, a fish eulogy, a walrus, pop music, terrible puns, marijuana, a fake attorney, homelessness, death, and far, far too much pornography. The road to recovery is a twisted and ridiculous one indeed.
Atomic Fez Publishing, 9780986642425, 224pp.
Publication Date: October 5, 2011
or
Not Currently Available for Direct Purchase