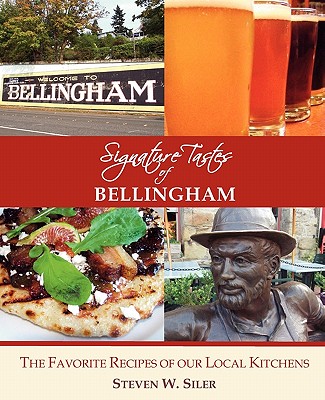 Signature Tastes of Bellingham (Paperback)
Favorite Recipes of Our Local Restaurants
Signature Tastes, 9780986715501, 224pp.
Publication Date: September 30, 2009
* Individual store prices may vary.
Description
This is a collection of the restaurants, recipes and people that define Bellingham, Washington. From the hidden eateries tucked away in the Fountain District to sweeping views overlooking Bellingham Bay, these are the sights, tastes and stories of our favorite places. An homage in recipes and pictures, Signature Tastes of Bellingham captures the culinary essence of the City of Subdued Excitement.
About the Author
Steven W. Siler is a firefighter-cum-chef serving both in the Deep South and the Pacific Northwest. He is the best-selling author of the Signature Tastes cookbook series. Long marinated in the epicurean heritage of the Deep South, Steven has spent over 20 years in the much-vaulted restaurant industry from BOH to FOH to chef. In addition, he has served as an editor and contributing writer for several food publications. When not trying to shove food down his fellow firefighters' gullets, he enjoys sailing and sampling the finest of scotches and wines, and has an irrational love affair with opera.
or
Not Currently Available for Direct Purchase