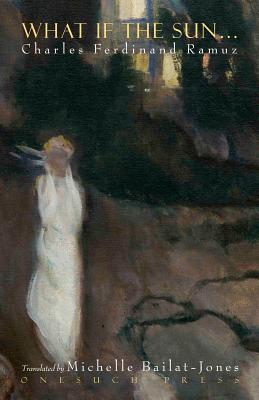 What If the Sun...
Paperback

* Individual store prices may vary.
Description
What might the end of the world look like, to people who inhabit high mountains, whose lives are governed by the dependable revolution of the seasons? Perhaps the sun might slip beneath a western ridge one evening, and not return in the morning. In the first half of the 20th century, that terrifying prospect represented a mild version of hell. Real hell would be knowing in advance that it was going to happen. And so, revisiting a theme that Charles Ferdinand Ramuz had explored many times before in his fiction-notably in a short story that he wrote in 1912, on the eve of another war-he bestowed upon the villagers of Upper Saint-Martin the dreadful knowledge that the sun was sick and would soon expire, leaving them to die alone in the cold and the dark. The prophecy falls from the lips of the village sage and healer, Antoine Anzevui. The weather seems to bear him out. But the sun abandons those parts for a few months every year, so to accept the prophecy means to have faith in the prophet-to believe him when he says that the life-giving star won't return as expected in the spring. What holds for Upper Saint-Martin holds for the rest of the world, because in Ramuz's novels the village is the world and the world is the village Written in Fench as Si le soleil ne revenait pas and translated into English for the first time by Michelle Bailt-Jones, here are both the 1912 short story and the 1937 novel - What if the sun...
Skomlin, 9780987401472, 178pp.
Publication Date: May 25, 2016