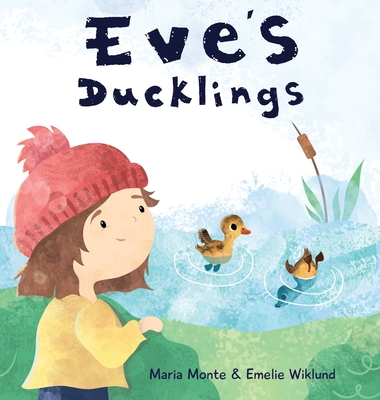 Eve's Ducklings
Hardcover

* Individual store prices may vary.
Other Editions of This Title:
Paperback (7/1/2021)
Description
A sweet, simple story that will make readers of all ages eager to be kind to animals. Perfect for fans of Ack The Nantucket Duckling.
Eve and her Grandpa take daily walks to the local lake, where Eve tries to make friends with two shy ducklings.
Will Eve's funny and heart-warning antics win over the shy ducklings and their protective mother duck?
Will her kind and patient Grandpa help Eve find a way to be more kind and gentle with the ducklings?
Join Eve as she learns how to be kind, giving and respectful toward animals.
- Fun read-aloud book
- Books for kids ages 3 and up
- Picture books for preschool, kindergarten, and elementary students.
Praise for Eve's Ducklings:
★ "The images that show Eve's multiple attempts to connect with the ducklings are especially adorable. A well-illustrated and thoughtful intergenerational tale." - Kirkus Reviews ★
★ "Eve's Ducklings is such a lovely book with a great message I also loved the beautiful illustrations. This book is perfect for younger children " - Samantha McCarn, Librarian ★
★ "It reminded me of my childhood and brought back fond memories. I loved the relationship between Eve and her Grandpa on their adventures to the park." - Lauren Jeffs ★
★ "Being kind to animals is an important message and I think this book did it beautifully. I will definitely read this again to my class." - Ginny Mcpherson, Elementary Educator ★
Bonny Books, 9780987513038, 28pp.
Publication Date: July 1, 2021