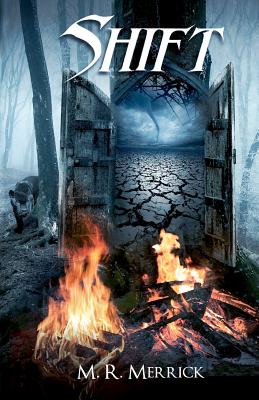 Shift
Paperback

* Individual store prices may vary.
Description
Devastated by a terrible loss, Chase is trying to balance the life he's been left with, a family he's still getting to know, and power he never thought he'd have. He doesn't understand why the Goddess has named him the Protector and granted him two gifts: the Mark, a tattoo that now covers his back, and the ring. But between getting interrogated by the Circle and psychic attacks from Riley, the Mark is the least of his concern. There's a demon inside Rayna that's fighting to be released, and it's not her inner witch. It's something else-a monster threatening to tear her apart. As Chase struggles to control his magic, his enemies are closing in. Everyone has staked a claim on his ring, and destroying it may be his only chance to stop Riley. But Chase must decide if stopping him is worth risking the lives of everyone he cares about, or if protecting the ring will be enough to save his world.
M.R. Merrick, 9780987726247, 350pp.
Publication Date: February 1, 2012
About the Author
M.R. Merrick is a Canadian writer and author of The Protector series, a young adult mash-up between urban and epic fantasy. Having never traveled, he adventures to far off lands through his imagination and in between cups of coffee. As a music lover and proud breakfast enthusiast, he's usually found at the computer between a pair of headphones and in front of a large bowl of cereal.