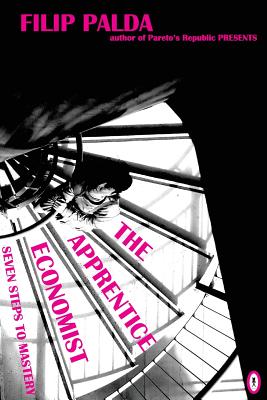 The Apprentice Economist (Paperback)
Seven Steps to Mastery
Cooper-Wolfling, 9780987788047, 292pp.
Publication Date: November 23, 2013
* Individual store prices may vary.
Description
When faced with material crises governments do not call upon historians, anthropologists, political scholars, or psychologists. They call on economists. These have developed the most coherent and convincing description of how society organizes itself through a system of accounting amenable to precise analysis. Mastering this analysis is the challenge of the apprentice economist. Learn to become a master from Filip Palda, who earned his Ph.D. in economics at the University of Chicago. Here is what Nobel Prize winners have said about Palda's previous books: "Interesting and well written." Gary S. Becker. Nobel Prize in economics 1992. "Palda offers a novel and interesting perspective." James M. Buchanan. Nobel Prize in economics 1987.
About the Author
Filip Palda earned his Ph.D in economics at the University of Chicago. He is the author of more than 20 articles in refereed economic journals and is a high-scoring author on the RepEc website of economic working papers. He is best known for his work on exposing the self-interest politicians hold in crafting election finance laws, for his discovery of the displacement deadweight loss of tax and regulation evasion, and for his recent book Pareto's Republic and the New Science of Peace, also available on Amazon.