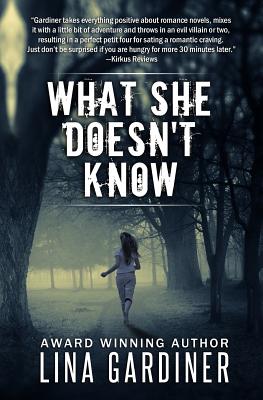 What She Doesn't Know (Paperback)
Lina Gardiner, 9780987857316, 234pp.
Publication Date: June 25, 2012
* Individual store prices may vary.
Description
Raven Gale can't put the past behind her. Her husband died a year ago trying to kill her. When she finds evidence he might still be alive, she has to learn the truth. Now stranded on an island with no way back to the mainland, she's in the worst trouble she could ever imagine. The imposter pretending to be her husband claims to want to help her and keep her safe from the other visitors on the isolated island. A gang of criminals who want her dead. And she has no idea why. She quickly learns everyone wants the same thing her husband wanted. Her family's secrets. Secrets that she either doesn't know or can't remember.
About the Author
Lina Gardiner developed a love for stories at an early age. Most notably, when her grandfather sneaked his grandchildren in the 'parlor' and told them spooky (not really) stories, when their grandmother wasn't looking.: ) Now, with several dark fantasy books published and an award winning vampire series under her belt, Lina is also publishing Romantic Suspense.