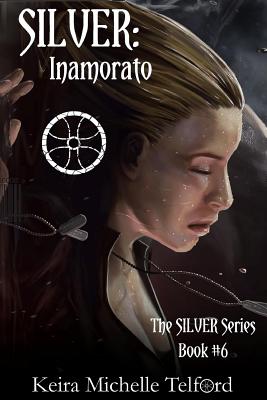 Silver
Inamorato
Paperback

* Individual store prices may vary.
Other Editions of This Title:
Paperback (3/15/2013)
Paperback (11/30/2011)
Paperback (5/19/2012)
Paperback (5/26/2012)
Paperback (11/10/2012)
Paperback (11/6/2012)
Description
Ella Cross is fifteen years old and irrepressibly free-spirited. As one of the best Cadets in the Hunter Division Academy, her life is simple: fight, kill, sleep, repeat. She has an innate talent for slaughtering Chimera-the grotesque by-product of a war that nearly caused the extinction of the human race over three-hundred years ago-and with each new victory on the battlefield, she becomes ever more cocksure and reckless. Unfortunately, the Chimera aren't the only threat to her safety. As the Hunter General's daughter, she's a prodigy, a celebrity and a target. Whether it's jealous Hunter Division Cadets trying to disgrace her during class, or insecure Hunters trying to knock her down a peg or two during fieldwork, people are always trying-and failing-to put Ella Cross in her place. She's strong and determined, and she hasn't lost a fight yet ... but all that changes when she falls in love with a Hunter named Alexander King, and inadvertently incurs the wrath of the fiercest rival she will ever face-his former girlfriend.
Venatic Press, 9780987870124, 444pp.
Publication Date: December 26, 2012
or
Not Currently Available for Direct Purchase