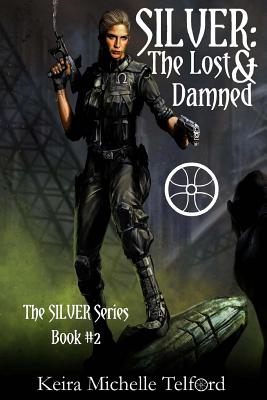 Silver
The Lost & Damned
Paperback

* Individual store prices may vary.
Other Editions of This Title:
Paperback (3/15/2013)
Paperback (11/30/2011)
Paperback (5/19/2012)
Paperback (11/10/2012)
Paperback (11/6/2012)
Paperback (12/26/2012)
Description
BOOK TWO in THE SILVER SERIES. In an over-populated, post-apocalyptic city on the brink of internal collapse, Silver is a banished Hunter with a grudge. Accused of crimes she didn't commit, branded a traitor and left for dead, she's spent the last six years struggling to survive in a prison district filled with murderers, thieves and rapists. Biding her time, reluctantly earning a living for herself as an executioner, she finally seizes an opportunity for redemption when a prolific serial killer evades capture. She makes a deal with the Chief of Police, who promises her repatriation if she can catch the elusive culprit before he strikes again -- and she can't afford to screw this up. Success means more than a long overdue reprieve. It's a chance to take back the life she was so unfairly torn away from, and to reclaim the love of a man who's possessed her heart for more than twenty years -- Alexander King. The only problem is: he thinks she's dead. Determined to make good on her deal with the Police Division so that she might salvage a future for them both, Silver prepares herself for the unthinkable: to forge an alliance with the man responsible for her banishment -- the city's corrupt Governor, Phaeden Rist. Yet, this was never about a run-of-the-mill criminal on a routine killing spree. Misled from the very beginning, Silver stumbles into a century-old conspiracy that threatens to destroy everything she thought she knew about the genetic divide between humans and the monsters that prey upon them -- the grotesque, flesh-eating Chimera. ***Content advisory: Contains graphic language and violence.***
Venatic Press, 9780987870148, 466pp.
Publication Date: May 26, 2012
or
Not Currently Available for Direct Purchase