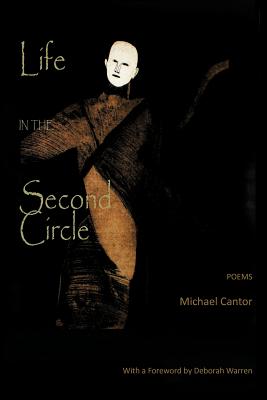 Life in the Second Circle
Poems
Paperback

* Individual store prices may vary.
Description
Poetry. LIFE IN THE SECOND CIRCLE is the first collection from Michael Cantor, finalist in the 2011 Able Muse Book Award. Cantor's poetry globe-trots in time and place. It teems with such culturally diverse characters and scenes as Genghis Khan and Muhammad Ali; a pithy mise-en-sc ne of a Venice travelogue; Brighton Beach in Florida and its natives or turistas; and what can happen in Japan on tatami mats or behind shoji screens, whether you're a geisha or samurai or gaijin. His themes span the mystical to the hard-edged and badass, fluently deployed in formal poems in received or nonce forms and free verse. From the narrative to the imagistic and even the surreal, Cantor's versecraft is eclectic, brimming with wit and wisdom, and realized with the craft of a master storyteller. He has created a collection of unique pleasures not to be missed.

Dante's second circle of hell was reserved for sins of lust, but Cantor's narrator does not judge his infernal cast of characters; rather, he causes us to identify with their essential human neediness. What's more, he does so through a cinematic gift for storytelling and a mastery of poetic form.--Julie Kane.
Able Muse Press, 9780987870551, 130pp.
Publication Date: March 22, 2012