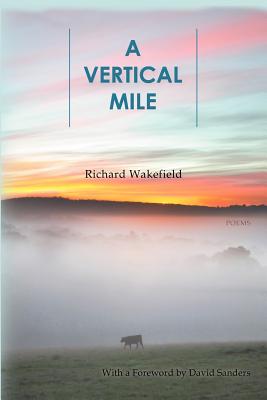 A Vertical Mile
Paperback

* Individual store prices may vary.
Description
Poetry. A VERTICAL MILE from Richard Wakefield is a finalist in the 2011 Able Muse Book Award. Keenly observed themes about people and the land they live in show a profound sense of awe before natural beauty and a love of country life, while recognizing the effect of indifference and inexorable technological advancement. Included are poems about childhood, seasonal changes, mountain climbing, religion and its questions and doubts, life and death, human origins. These poems of stunning artistry show Wakefield in complete command of his craft. This a memorable collection whose insights and pleasures are not to be missed.

Deeply rooted in the human history and natural order of his native state, Richard Wakefield's A VERTICAL MILE depicts life in rural Washington--people, animals, plants, geological formations, the weather and the seasons. Building on his powerful and impressive first collection, East of Early Winters, Wakefield, in A VERTICAL MILE, has now firmly established himself as one of America's foremost formal poets. In their memorable presentation by way of deftly employed narrative, meter, rhyme, metaphor, symbol, and diction, the poems in this new collection, once read, cannot be easily dislodged from the mind. That, in itself, is evidence that Wakefield's best poems are a permanent addition to American letters.--David Middleton.
Able Muse Press, 9780987870575, 88pp.
Publication Date: May 1, 2012