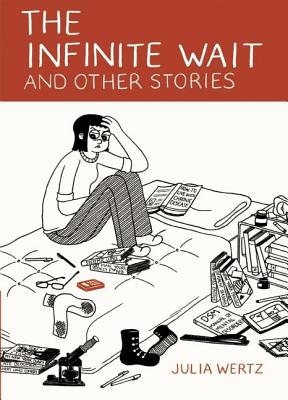 The Infinite Wait and Other Stories (Paperback)
Koyama Press, 9780987963024, 226pp.
Publication Date: September 15, 2012
* Individual store prices may vary.
Description
The Infinite Wait and Other Stories is not a sustained narrative, but rather a collection of three short stories. The stories in this collection contain Julia Wertz's signature acerbic wit, ribald humor, and keen eye for the everyday, but they also find the cartoonist delving more deeply into the personal.
About the Author
Julia Wertz was born in the San Francisco bay area in 1982. She is the author/illustrator of the unfortunately titled autobiographical graphic novels The Fart Party vol 1 and vol 2, Drinking at the Movies and The Infinite Wait and Other Stories. She currently lives in Brooklyn, NY and makes comics at Pizza Island (RIP). Her work appears in absolutely no other publications and she's an irregular contributor to twitter.