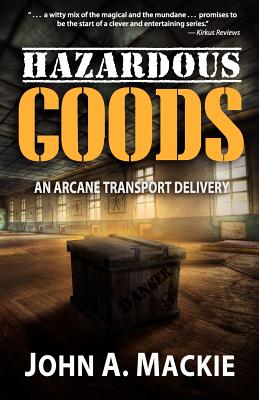 Hazardous Goods (Paperback)
Storm Cloud Press, Inc., 9780988125308, 324pp.
Publication Date: November 17, 2012
About the Author
John A. Mackie is a freelance writer and author. He previously practiced as a lawyer, drafting contracts and serving as a target for his friends' lawyer jokes. John lives in the outskirts of Toronto with his wife and three children, and is hard at work on the next Arcane Transport Delivery.
Advertisement