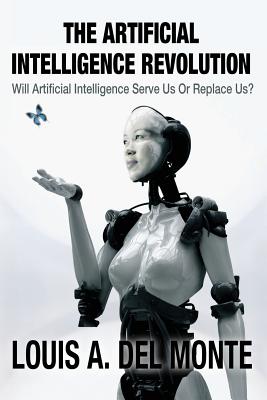 The Artificial Intelligence Revolution (Paperback)
Will Artificial Intelligence Serve Us or Replace Us?
Louis a del Monte, 9780988171824, 210pp.
Publication Date: April 17, 2014
* Individual store prices may vary.
Description
The Artificial Intelligence Revolution by Louis A. Del Monte is a warning regarding the threat new artificial intelligence (AI) technology poses to the survival of humankind. Will the future come down to man versus machine, when the singularity is near? Will an artificial intelligence robot be your friend or foe?
Scientists are working relentlessly at improving AI technology for the benefit of man. Evolved technology is everywhere-smart TVs, smart phones, and even smart houses. One day the artificial intelligence of these machines will match our own intelligence-and one day it will exceed the "singularity."
Then what?
Will machines continue to serve us as the balance tips in their favor? These questions are addressed rigorously, their potentialities extrapolated for one reason-the survival of humankind.
Are "strong" AI machines (SAMs) a new form of life?
Should SAMs have rights?
Do SAMs pose a threat to humankind?
Del Monte and other AI experts predict that AI capabilities will develop into SAMs with abilities far beyond what human beings can even fathom. Will they serve us, or will SAMs take an entirely different viewpoint? That question and many more are tackled by Del Monte in this sobering look at the The Artificial Intelligence Revolution.
About the Author
Louis A. Del Monte is a physicist and an author. He earned a bachelor of science degree in physics and chemistry from Saint Peter's University. He also holds a master of science degree in physics from Fordham University. Del Monte is currently the chief executive officer at the high-tech e-marketing agency, Del Monte and Associates, Inc. Prior to founding his company, Del Monte was a leader in the development of microelectronics for IBM and Honeywell for over thirty years. He has published numerous technical papers in addition to his prior books, "Unraveling the Universe's Mysteries, "and "How To Time Travel." Del Monte has also developed several patents essential to the production of integrated circuits, and he was the recipient of the H. W. Sweatt Award for scientific/engineering achievement in addition to the Lund Award for human resource management excellence.