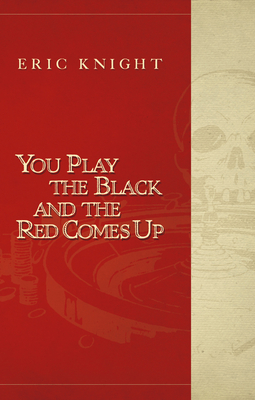 You Play the Black and the Red Comes Up (Paperback)
Pharos Editions, 9780988172500, 180pp.
Publication Date: November 11, 2014
Description
"You Play the Black and the Red Comes Up," a novel of luck and irony, follows the wayward meanderings of a Depression drifter (Dick) as he bums his way from Oklahoma to Los Angeles in search of his son and runaway wife. There he commits one crime, plans another, and gets arrested for something he didn't do. He is befriended by characters as lush and crazy as L.A. Deco: Quentin Genter, film director, decadent, collector of beauty and poison. Mamie, an indestructibly loving divorcee. Patsy, who gilds her sandals with radiator paint and becomes an adored evangelist. And a procession of crooks, shysters, rueful temptors and loopy saints. "You Play the Black and the Red Comes Up" was a bestseller when originally published in 1938, a lost noir classic.
About the Author
Richard Hallas is a pen name of the novelist Eric M. Knight (1897 - 1943). "You Play the Black and the Red Comes Up" (1938) was his only crime novel. He is also the author of "Lassie, Come Home," "The Flying Yorkshire-man," and the best-selling novel about the London blitz, "This Above All" (1941). In 1943, he was killed in the crash of a military transport plane in the jungle of Suriname.

Matt Groening is the legendary creator of the comic strip "Life in Hell" and the award-winning television cartoons "The Simpsons" and "Futurama." He has won a total of 12 Emmy Awards and received the 2002 National Cartoonist Society Reuben Award and his star on the Hollywood Walk of Fame in 2012.
Advertisement