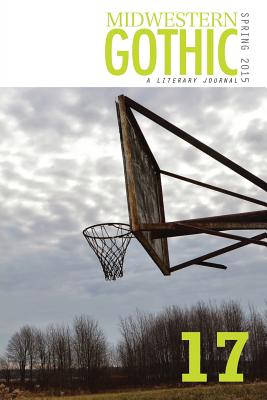 Midwestern Gothic
Spring 2015 - Issue 17
Paperback

* Individual store prices may vary.
Description
Issue 17 features fiction from Sara Crow, Ben Hoffman, Matt Hurley, Anna Lea Jancewicz, Leonard Kress, Lisa Mecham, Todd Mercer, Jillian Merrifield, Linda Niehoff, Nick Ostdick, Rachel Proctor May, Corey Mertes, Rachel Richardson, Alysia Sawchyn, Wendy A. Skinner, Sam Slaughter, Lindsey Steffes, and Greg Walklin. Poetry from James Barnett, Scott Beal, Randy Brown, Lisa J. Cihlar, Lee Colin Thomas, Gary Dop, Ryan Dzelkalns, Chris Haven, Henry Heidger, Marianna Hofer, Jesse Janeshek, Elizabeth Kerper, Charlotte Pence, and Marcus Wicker. Midwestern Gothic is a quarterly print literary journal out of Ann Arbor, Michigan, dedicated to featuring work about or inspired by the Midwest, by writers who live or have lived here. Midwestern Gothic aims to collect the very best in writing inspired by the Midwest.
MG Press, 9780988201378, 136pp.
Publication Date: April 1, 2015