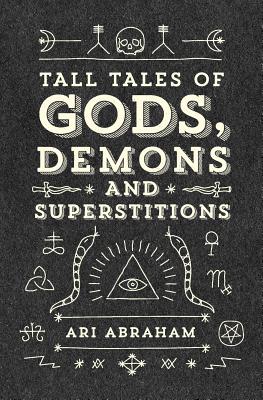 Tall Tales of Gods, Demons and Superstitions
Paperback

* Individual store prices may vary.
Description
In Tall Tales of Demons, Gods and Superstitions, mythological creatures and supernatural phenomena invade the everyday lives of people around the world. Angels and demons conspire in the streets of London, Death drops in at a New York City laundromat, and phantoms lure children in the forests of Amazonia, while the author himself runs into smoky sirens and Mephistophelian hawkers. But ultimately, these are tales of humanity-its loves, its passions, and its brutality.
At times mordant, philosophical, tender, and downright macabre, Ari Abraham's collection of short stories uses the fantastical to reveal the mysteries hidden in real life.
"I started reading these stories twenty minutes before the time I usually go to sleep. I stayed up way past the time I usually go to sleep-amused, disturbed, puzzled, fascinated, and delighted. Ari Abraham has written a world that I recognize from life and populated it with characters I recognize from stories I loved as a kid."
- Nick Antosca, writer on NBC's Hannibal and the new Friday The 13th
Arivind Abraham, 9780988202665, 106pp.
Publication Date: January 17, 2015
About the Author
Ari Abraham is a writer of American mind, Malaysian body and British soul.