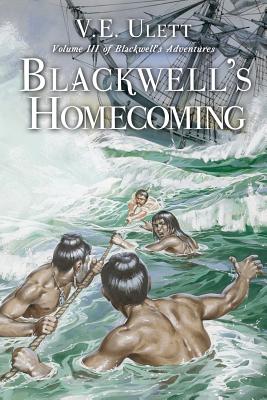 Blackwell's Homecoming (Paperback)
Old Salt Press LLC, 9780988236073, 278pp.
Publication Date: December 31, 2014
* Individual store prices may vary.
Description
"A very satisfying conclusion to the Blackwell's Adventures series, with lusty escapades tempered with amusing side passages, lively characters and a lovely ending." - Broos Campbell, author of the Matty Graves series In a multigenerational saga of love, war and betrayal, Captain Blackwell and Mercedes continue their voyage in Volume III of Blackwell's Adventures. The Blackwell family's eventful journeyfrom England to Hawaii, by way of the new and tempestuous nations of Brazil and Chile, provides an intimate portrait of family conflicts and loyalties in the late Georgian Age. Blackwell's Homecoming is an evocation of the dangers and rewards of desire.