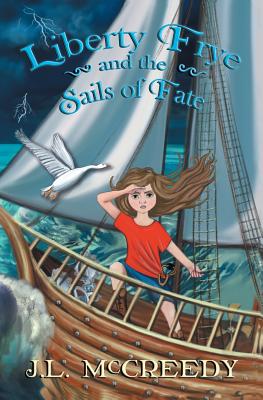 Liberty Frye and the Sails of Fate
Paperback

* Individual store prices may vary.
Description
On the morning of her eleventh birthday, nothing feels particularly celebratory to Liberty Frye. As if being a witch in training isn't confusing enough, her mother's mysterious illness has grown worse overnight and her best-friend-turned-foster-sister Ginny is driving her crazy. Then there's the matter of the new invention that Uncle Frank has brought to her surprise party. When her freaky powers accidentally activate it, Libby and her unsuspecting party guests are transported into an ocean of darkness. Literally. Soon, they're running - or rather, sailing - for their lives, chasing after clues while dodging angry islanders and makeshift spells gone awry. If they have any hope of finding their way home, Libby knows she must confront the dark forces bent on deciding their future. But what she doesn't know is ... how?
Penelope Pipp Publishing, 9780988236943, 262pp.
Publication Date: May 2, 2016