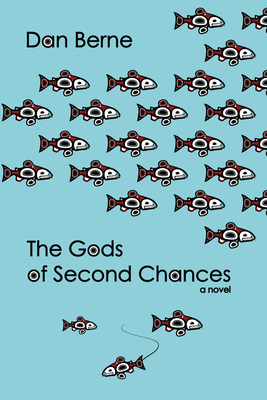 The Gods of Second Chances (Paperback)
Forest Avenue Press, 9780988265745, 293pp.
Publication Date: March 1, 2014
Description
Family means everything to widowed Alaskan fisherman Ray Bancroft, raising his granddaughter with help from a multitude of gods and goddesses--not to mention rituals ad-libbed at sea by his half-Tlingit best friend. But statues and otter bone ceremonies aren't enough when Ray's estranged daughter returns from prison, her search for a safe harbor threatening everything he holds sacred.

About the Author
Dan Berne grew up in a working-class family in Cincinnati, Ohio, where he worked in his way through college, with jobs in drugstores, warehouses, U-bolt factories, and cement plants. He has been an active member of Karen Karbo's select writing workshop for ten years. Dan owns a market strategy consultancy and is currently writing a book on market transformation. He lives with his wife Aliza in Portland, Oregon. The Gods of Second Chances is his debut novel. More can be found at his website danberne.com. Reid Psaltis, a native of the Pacific Northwest, works as a freelance illustrator while also writing and drawing his own comics. His work has been featured on Top Shelf 2.0, Study Group Comics, Trip City, Scout Books' Good Ink Series, among others.
Advertisement