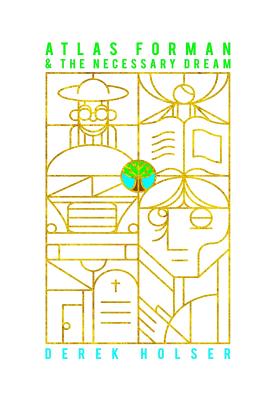 Atlas Forman & The Necessary Dream (Paperback)
Sunshine Syndicate, LLC, 9780988280540, 300pp.
Publication Date: February 18, 2015
* Individual store prices may vary.
Description
A dead brother. A distant father. An isolating stutter. Atlas Forman has a life none envy and many scorn. He lives in the dreary coal-mining town of Pinesburg, Kentucky, a smoker's paradise and a dreamer's purgatory. Though he's only twelve years old, he longs for the day he can leave this dismal community for good. When Atlas's older brother Charlie, local high school football hero, is killed by a drunk driver, it seems as though misery will become the family's permanent state. The only comfort Atlas finds is in an unfinished note written by his brother that encourages him to be true to himself. "Being himself" hasn't worked out too well in life. Atlas is a daydreamer, and since Charlie died, his daydreams have gotten stronger and more disruptive. One day, Big Harold, the school bully, snatches Atlas's note. As Atlas and his only friend Wyatt plot revenge against Big Harold, they discover an ancient metal case containing a magical stone and a book only Atlas can read. Shortly thereafter, an unearthly creature appears and tells Atlas there is another world connected to Earth, and that Atlas's daydreaming is actually part of his destiny, and part of the future destiny of all mankind. Atlas repeatedly finds himself in difficult situations and then, an unusual world, Celesteria. Is it real? Or is it all just another daydream? As Atlas carries the weight of adolescence, family dysfunction, and his own insecurities, he discovers that dreams are more than mere escape and life is often much more than what we can see. It's what we say.