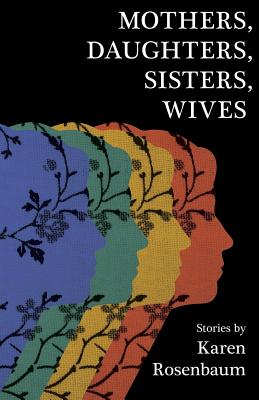 Mothers, Daughters, Sisters, Wives (Paperback)
Zarahemla Books, 9780988323360, 204pp.
Publication Date: November 30, 2015
* Individual store prices may vary.
Description
"These stories sink deep and rise high. And along the way, they gleam with love."
-Lavina Fielding Anderson
The female protagonists of these fourteen short stories are daughters of devout Mormon women. Some choose to leave the family faith; some choose to stay. All hum the hymns of their forebears.
They are women of the American West, but some have also journeyed a bit beyond those borders. One swims in a tributary of the Colorado; another dips her elbow into the Ganges. Each finds her own way to ask (not answer) the big questions.
They represent four distinct families. They are separated by mountain ranges and deserts. But they share a common birthright. They are sisters.
"Rosenbaum probes the feminine soul with deep empathy."
-Levi S. Peterson
Karen Rosenbaum's published work comprises short stories, personal essays, and newspaper articles, some of which have won awards from Sunstone, Exponent II, and Dialogue: A Journal of Mormon Thought.